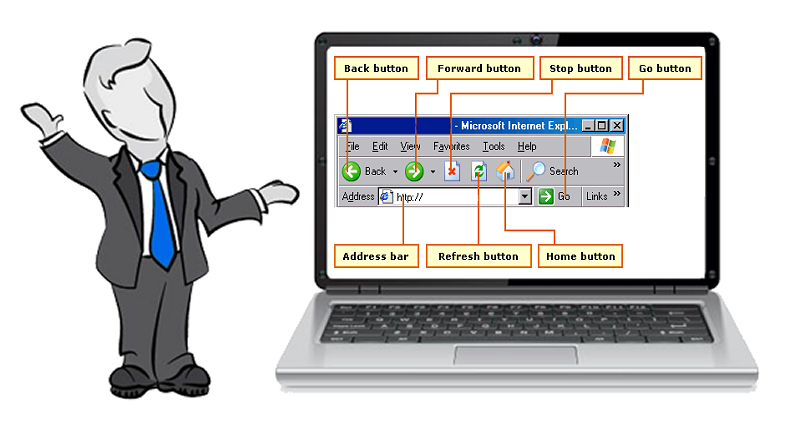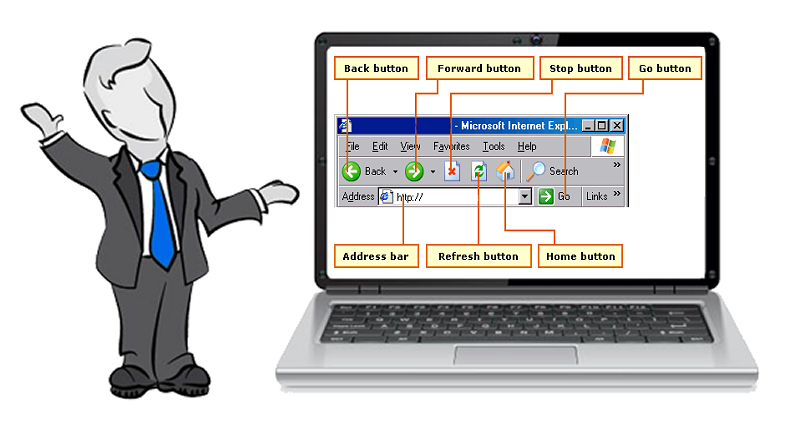 Question:
What are the main parts of a web browser?
Answer:
Browsers are software programs that allow you to search and view the many different kinds of information that's available on the World Wide Web. The information could be web sites, video or audio information.
The following list explains the various parts that make up a web browser and an explanation of their purpose.
Status Bar:
You will find the status bar at the very bottom of your browser window. It basically tells you what you are doing at the moment. Mainly, it shows you load speed and the URL address of whatever your mouse is hovering over.
Address Bar:
You will find this bar at the top of your browser window and its purpose is to show you the whole URL or web site address.
Title Bar:
You will find this bar at the absolute top of your browser and in will be the colour blue for the major browsers. The purpose of the Title bar is to display the title of the web page that you are currently viewing.
Toolbar Icons:
You will find the Toolbar directly under the Title Bar. The Toolbar is where you will find the back button, home button and the refresh button etc.
Display Window:
The Display window is the space in which you view this website right now.
Scroll Bars:
The Scroll bars, usually located to the right of the Display Window, allows you to "scroll" (move down or up the web page) so you can view information that is below or above what is currently in the Display Window.
About the Author
Anna Agnew is an author for The Computer Geek Custom Web Page Design. The Computer Geek is a web design company that prides itself in professional service at a fraction of the cost. The Computer Geek specializes in Custom Web Design, PHP & MySql and Ecommerce.